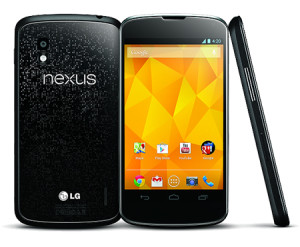 In the past my favorite mobile phones were part of the Google Nexus family. The latest phone I owned was the Nexus 4. Even today this is one of the best Android phones. Now Google dropped the device from update to the latest official Android version. "Buy Nexus 5x." Honorably, the Nexus 4 received all the stagefright bugfixes until yesterday. Good job so far.
I found this nice phone advertised as designed in Spain. Equipped with all the fancy "maker" functionalities. I was finally convinced. Bought and dispatched. Delivered with the stock Android Version 5.0.2 without security fixes..
Wait. WHAT? Android 5.0.2? Even the 2012 Nexus 4 is running 5.1.1 and is able to do the Marshmallow Jump. Anyway, some nice guys were able to provide an unofficial build. Here you go with a quick instruction how to install Cyanogenmod on Aquaris M5 for beginners.
Expectations for good Android phone devices
Here are my expectations for a good Android phone device.
I want:
long battery life >1day with mobile internet running all the time
display frame 4.5 inches up to 5.0 inches (not a milimeter more)
good display brightness
good update policy (not always the latest, but tested and working)
stock android, no bloatware like S*MSUNG, *TC, S*NY…
smooth menu and apps – freezing UI is .. F%&$! feels like S*MSUNG
back and front camera ~ 8MPX are fairly enough for the front. no need for lasershooting unicorn cam
scratch resistant display
waterproof
replaceable battery
qi-capable (wireless battery charging, no more hazzle to plug in the usb plug)
NFC (really love having sticky tags with commands on it)
average speech quality
loudspeaker intelligent placed on the device (Nexus 4 loudspeaker on the back – no noise while lying on a flat surface)
LED indicator
Things the Aquaris M5 does not have:
QI wireless charging
replaceable battery
waterproof
good update policy 🙁 🙁 (but they promise to keep the device up to date for two years – well it is 2015 and Android 6 is the latest version. At least please provide 5.1.1 – security!!)
I was amazed:
flashlight for front and back camera
Double tap on display wakes up the phone and let it fall asleep
lightened buttons
RGB LED indicator (using this since HTC Desire, Galaxy Nexus, Nexus 4…)
design – plastic, but good
speech quality!
So, Thanks bq for releasing this good piece of phone!
You can buy it here for a good pricing:
http://store-de.bq.com/de/smartphones/aquarism5
Information about Aquaris M5: